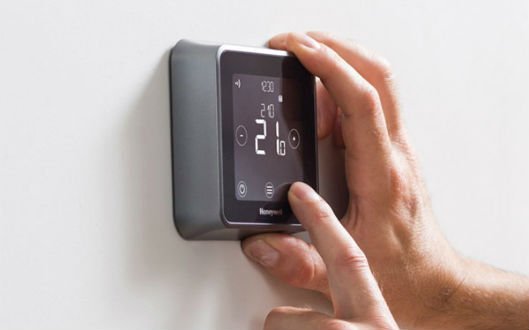 Living conveniently means having the right temperature at home. But because of being busy at work and family, most people don't have enough to time to adjust the temperature all the time which is the main culprit of high electricity bills. Good news is, with today's technology heating or cooling can be controlled automatically by building a smart home.  
What is a Smart Home?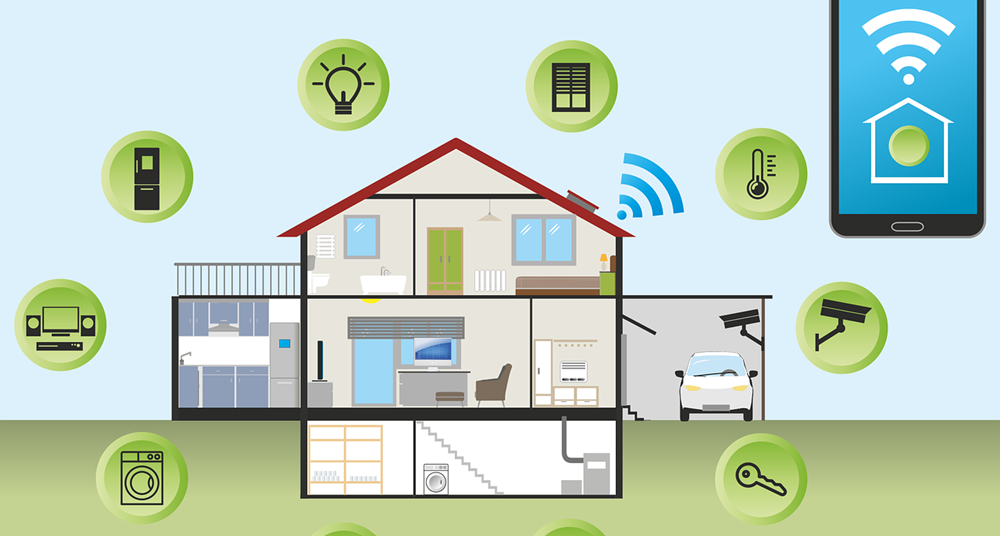 A smart home is an intelligent and convenient home setup where all devices are connected to one network and can be controlled remotely. These devices include lighting, appliances, heating and cooling, etc. Most smart home devices have smartphone apps that allows you to access and control them remotely.
How can a smart home save you money?
Heating or cooling is one of biggest energy consumption at home. Invest in a smart home thermostat that can be connected to a weather station. This way, the thermostat can receive real-time weather data so it can predict the weather and adjust your home's temperature automatically.
What is a Smart Thermostat?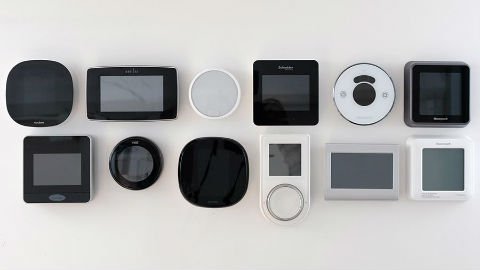 A smart thermostat allows you to control your heating and cooling remotely using a smartphone or tablet. When you're about to leave the house, you can quickly turn it off and when you're about to get in, you can turn it on beforehand. Also during instances where you already left and forgot to turn it off, you can do it as long as you're connected to the internet.
Some of the best smart thermostats like the programmable thermostat can actually remember your routine and automatically switch it on and off for you. Some works with Amazon Alexa, Google Assistant or Apple Homekit which works through voice assistant or voice command.
This video below is a guide on How to Setup a Thermostat:
Why do you need a Smart Thermostat?
Save Money. You can save up to 10% each month on your energy bill by automatically adjusting your thermostat even when you're away. As the weather changes, you can also adjust the and set your thermostat according your preferred home temperature. You may also be eligible for a residential energy efficiency tax credit when you switch to smart thermostat.
Remote Access. You're smartphone or tablet will serve as your remote control. All you have to do is install the corresponding app of your smart thermostat and you're all set. Wi-fi thermostats are the ones that allow users to connect via Wi-Fi and be controlled through it's built-in remote sensors.
So when you're on vacation and forgot to turn off your HVAC systems, you can turn it off or adjust the temperature by simply logging in to the internet and make the adjustments.
Protect the Environment. Optimizing and adjusting the temperature of your home will not only save you money on your heating and cooling bills, but you can also help save energy output.
Smart thermostats like the Nest learning thermostat has the a feature like maintenance reminders. The dirty filter sensor can detect and notify you when it's time to change your air filter while you can also monitor energy consumption and keep track of how much you consumed each week. Whether it has decreased or increased, you will become smarter in adjusting and the way you program your thermostat.
Convenience. Above all these, comfort is the very reason why you should have a smart thermostat at home. If you want a thermostat to work independently but efficiently, connected thermostat to a weather station is your best option.
The Netatmo thermostat can make it happen for you. It has an Auto-Adapt function where it keep your home to the right temperature and the Heating Prediction Feature where it uses your home's insulation and outdoor temperature readings from the Netatmo Personal Weather Station as the basis if the Heating should be turned on.
You can connect your Weather Station to your Thermostat in three easy steps:
Install your Weather Station. Connect it to the same Wi-Fi network and register it with the same Netatmo account as your Thermostat.
 Activate the Heating Prediction feature (Android : Operating Mode > Heating Prediction; iOS : Operating Mode > Heating Prediction).
 Select either the local weather forecast or your Weather Station as your source.