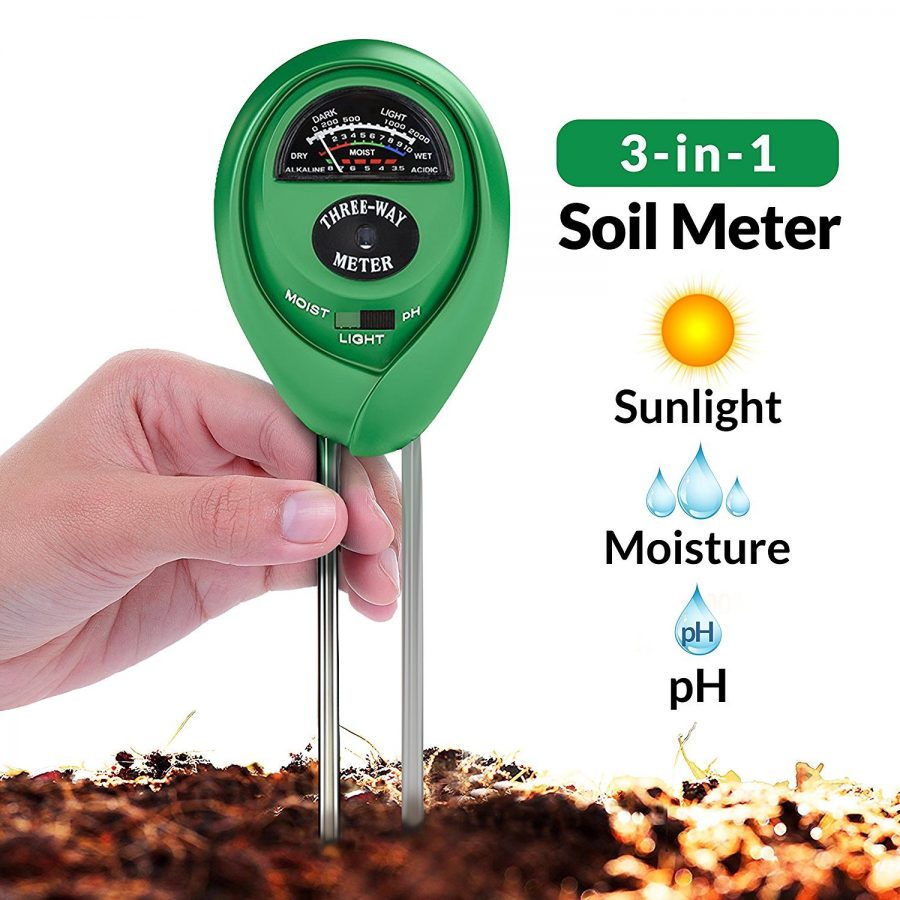 Most geeks sit behind a computer, but some of them are gardeners. If you're one of those who loves great gardening weather gadgets that make gardening attractive and fun, we've compiled the top tools used in gardening that will help achieve a high tech garden.
A beautifully tended garden that's wonderful to gaze is hard to achieve when you don't have enough time and don't have the necessary tools used for gardening. Also, it's hard to maintain your garden with the falling temperature and weather changes. Below are the top 5 garden gears we've tried that will make gardening attractive and fun.
Rachio Smart Sprinkler Controller
Key Features:
✔ No more watering in the rain – weather intelligence will skip scheduled watering if rain is predicted
✔ Smartphone control – turn your sprinklers on wherever you are using your smartphone, tablet or laptop
✔ Worry-free watering – automatic schedule creation, mobile notifications and proactive weather adjustments
✔ Reduce your water bill – save up to 50% on your outdoor water bill
✔ EPA WaterSense Certified – save up to 100% off retail value with available rebates from your local water provider
✔ Works with Alexa – control watering with the power of your voice
Pros:
✅ Easy to install and includes manual controls.
✅ Works with the NEST, IFTTT, Wink, SmartThings, Amazon Echo and Google Home.
Cons:
❌ Pricey
❌ Amazon Alexa setup is fussy.
Bottom Line:
The Rachio Smart Sprinkler Controller is a smart garden gear that offers everything you need in a sprinkler system, plus the weather-based watering schedules, customized schedules, water usage reports and third-party device integration. It's worth the upgrade from an ordinary sprinkler.
HealthyWiser Soil pH Meter
Key Features:
✔ Extremely precise and accurate readings
✔ No need for batteries or additional equipment
✔ Solid construction that will last for years
✔ Portable and compact
✔ Perfect for both indoor and outdoor use
Pros:
✅ 100% accurate
✅ Will save you money with minimal water wastage
✅ Convenient and easy to use.
Cons:
❌ It can break easily if not handled well.
Bottom Line:
It's an impressive device that calculates pH level, lighting and water level which are important factors in gardening. You just need to take extra caution in handling the device especially the probes which are very sensitive.
Orbit 57946 B-hyve Smart Indoor/Outdoor 6-Station WiFi Sprinkler System Controller
Key Features:
✔ Automatic Rain Delays – smart watering sets automatic rain delays saving water and money
✔ WeatherSense Technology – provides watering based on soil type, slope, lighting, historical ET and live weather forecasts.
✔ Easy to setup and use – swing panel and angled terminals provide easy access and convenient wiring that can be completed in minutes
✔ Wifi and Timer Control – control your sprinkler on your smartphone or tablet. The device can also be controlled at the timer.
✔ Weather-resistant – comes in a lockable cabinet to secure controller. It can be mounted indoors or outdoors.
✔ Works with Alexa – control your sprinkler through your voice
✔ Certified to Save Water – WaterSense certified and SWAT testing protocols
Pros:
✅ The Orbit B-hyve 57950 combines traditional sprinkler system with smart features
✅ It's not as good as Rachio but it's the best budget-friendly sprinkler controller in the market
Cons:
❌ Scheduling options are limited and the manual controls can be confusing
❌ It does not support most smart home integrations
The Bottom Line:
It's not the best smart sprinkler controller we've, but it's the best you can get in its price range.
Orbit 58910 2-Outlet Programmable Hose Faucet Timer
Key Features:
✔ Watering frequency from every 6 hours up to every 7th day
✔ Watering duration from 1 minute to 4 hours
✔ Rain delay options of 24, 48 or 72 hours
✔ Uninterrupted manual watering
✔ Quick installation with swivel connection
✔ Durable, weather-resistant construction
Pros:
✅ Easy to install with a waterproof design that's made to last
✅ The LCD screen is easy to read
Cons:
❌ Its settings are not as easy to understand
The Bottom Line:
The Orbit 58910 is a dual programmable hose timer that can save you water during the drought season. Its waterproof design makes it rust-proof.
Edyn Garden Sensor
Key Features:
✔ Stay connected to your garden – Edyn garden sensor continuously tracks light, humidity, temperature, soil nutrition, and moisture
✔ Real-time updates sent to your phone – the sensor connects to Wifi and sends you useful insights through the Edyn app
✔Garden diagnostic – Edyn analyzes your garden to discover which plants best match its conditions and climate
✔ You'll never overwater or underwater your garden again – the Edyn Water Valve automatically provides your plants the exact amount of water they need
Pros:
✅ Easy to install
✅ It's battery powered with built-in solar charger
✅ Recommends plants that are suitable for your garden.
Cons:
❌ Short battery lifespan and push notifications don't always work
The Bottom Line:
The Edyn Garden sensor is a nice solar-powered tool that helps you monitor the condition of the soil in your garden by sending you updates on your smartphone through Wifi. It has an extensive plant database, but the Edyn app needs work.