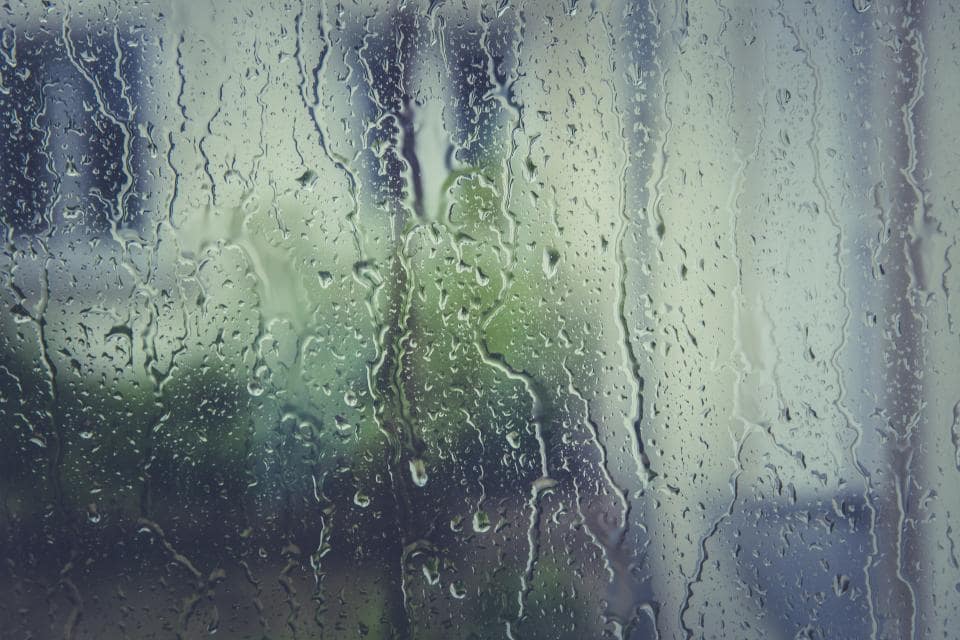 9 Best Rain Gauges in 2020 – How To Choose The Right One For You
For weather enthusiasts, farmers and amateur gardeners alike, a rain gauge is an essential piece of equipment to help keep track of the conditions around you. Whether your aim is to plan seasonal farming patterns, save on your household water bill or just keep tabs on the local environment, there are literally hundreds of different gauges to choose from online.

What will you be looking for in a rain gauge? Use these links to quickly scroll & find what you're looking for 👇
At A Glance: Best Rain Gauges
In case you're just looking for a quick recommendation, here are three of the top picks, including a low-budget option. For more details, keep scrolling!
Last update on 2021-01-26
So, before you jump into our review below, it's worth considering a few key specifications and how they can fit your needs:

Accuracy – Consider how precise your rain gauge needs to be. If your livelihood depends on accurate tracking make sure it's very precise but for hobbyists or gardeners, some variance may not be a problem.


Capacity – You'll likely already have a bit of knowledge of the local climate so consider the capacity your gauge needs to handle. The wetter your location, the greater your capacity, especially if you want to measure over longer periods.


Durability – An extension of the above point, ensure your gauge can survive the elements. As an example, if you're measuring somewhere that's exposed to strong winds, sleet or hail make sure you invest in a robust enough gauge to keep your tracking up and running.


Technology – Modern gauges now vary in their use of technology, with many offering the ability to track water levels remotely from the comfort of your home or office. If you want something with remote monitoring built in, a wireless gauge may be best for you.
Best All Rounder – AcuRite 00899 Wireless Rain Gauge
Combining together durability, flexibility, simple design and good use of technology, the AcuRite 00899 Wireless Rain Gauge takes our vote as the best all-rounder on the market.
Its simple bucket design means it can be placed almost anywhere giving complete flexibility. It's self-emptying functionality means it has a virtually unlimited capacity, providing measurements in mm or inches as per your preference.

It syncs in with an easily readable display which can be configured to provide alerts when rain begins or certain capacities are reached. It offers simple reporting of measurements over a weekly period as well as a handy flood warning alert so you'll be prepared if the elements really turn!

As an added bonus, the display can also be used as a clock or calendar and comes with a guaranteed 1 year warranty!
Last update on 2021-01-26
Pros:
Simple 'bucket' design
Self emptying (unlimited capacity)
Technology for accurate reporting
Easy to mount or hang anywhere
Cons:
Wireless range up to 75m only
Best for Price – AcuRite 00850A2
No matter your interest level in weather, you may just need something simple and cheap to help you keep track of the rainfall in your areas. If so, the AcuRite 00850A2 is the ideal, quick and easy solution for you.
It's basic design means it can simply be placed into your garden or plot and begin capturing water straight away. With a capacity of up to 4″' / 100mm, it is more than adequate for the majority of climates and has a magnified reader to make taking a measurement a breeze.
Whilst this isn't a specialised rain gauge for durability, it does comprise of hardened plastic meaning it will stand up against the elements; you just need to be careful of it underfoot once planted.
And, how can you go wrong at this price?

Last update on 2021-01-26
Pros:
Simple and easy design
No installation needed, just push into turf
Magnified reading for easy measurement
Cheap price
Cons:
Basic accuracy
Not specialised for durability
Best for Farming – Outback Blue Large 250mm Rain Gauge
If you're operating a large agricultural or plantation farm, keeping an eye on the weather is crucial to ensuring the smooth operation all year round. You'll likely need to track over a longer period of time and if operating in vast open space, need a gauge that can withstand the elements.

The Outback Blue 250mm rain gauge ticks all those boxes. It's UV resistant, polycarbonate plastic construction makes it perfect for battling the elements with a large overall capacity of 250mm (one of the largest on the market.)

It can be easily mounted in a range of locations and it's simple markings help you track down to 0.5mm increments if needed.
Last update on 2021-01-26
Pros:
Large 250mm Capacity
UV protected, robust construction
Easy to install
Measurement down to 0.5mm
Cons:
Inner tube design can be fiddly for readings in harsh conditions
Best Rain Gauge For Use At Home – TFA 47.100 Rain Gauge
For those looking to train local rainfall to inform gardening cycles, you'll likely need a compact and simple gauge to keep track of the conditions. The TFA 47.100 gauge mixes durability and simplicity to give gardeners exactly what they need.
No assembly or complex mounting is required, the 47.100 comes with a simple holder that can be easily mounted on fence posts/panels to fit in with the aesthetics of your garden. With a maximum capacity of 40mm and clear indications to assist reading, it embraces it's German made durability and simplicity.
It even comes with the added bonus of a secondary tracking ring, allowing you to manually track rainfall over a longer period of time if you like to empty regularly.
Last update on 2021-01-26
Pros:
Simple and easy design
Easy to mount
Small and compact
Tracking ring for manual recording over time
Cons:
Best for Weather Enthusiasts – Netatmo NRG01-WW
If you're going deep into local climate monitoring, you'll likely be aware of the Netatmo weather station range. Netatmo are the leaders in amateur weather monitoring with rain, wind, temperature and humidity monitors available within their complete collection.
Rain gauge alone though, the MRG01-WW model is a great solo monitor. With a capacity of 150mm and accuracy down to 1mm, it will help you crunch the precise number for rainfall in your local area. It's also extremely well connected, offering a mobile app, smart home support and custom notification so you can keep track anywhere.
Last update on 2021-01-26
Pros:
Highly accurate
Sleek and modern design
Multiple connectivity options
Support through NetatmoAssistance
Cons:
100m range
Not suitable for heavily exposed areas
Interested in buying a weather station? See our article:
the best weather stations to buy online in 2020.
Best for Harsh Exposure – OutdoorHome 150mm Gauge
Whether you're doing light farming, gardening or just interested in the weather in a highly exposed environment, you'll need a gauge with high capacity and easy reading. Whilst we've seen the Outback Blue and TFA above, we wanted to call out the OutdoorHome as the perfect hybrid between the two.

Made to withstand harsh elements with heavy duty, UV resistant plastic, the OutdoorHome team offers a 30 day money-back guarantee if it can't match up to your local elements. Coupled with large, easy to read indicators and simple screw on mount, it's perfect for any extreme situation.
Last update on 2021-01-26
Pros:
'Virtually unbreakable'
Quick and easy install
Easy to read indicators
Large 150mm capacity
Cons:
Large measurements make for slight inaccuracy
Some Honourable Mentions

There was stiff competition for the many rain gauges to make it into our 'best of' range so we wanted to call out some models that deserve a mention in their own right:
The Longest Wireless Range Rain Gauge – AMTAST Digital Wireless
Similar to our best all round gauge from Aercus, the AMTAST Digital Wireless Rain Gauge utilises a bucket like design for capturing precipitation and sends live results back to a separate monitor via wireless. If you're after slightly more range, this is the model for you with distances up to 100m.
Last update on 2021-01-26
The Most Accurate Rain Gauge – ECOWITT WH5360B High Precision
If it's accuracy you're after, we recommend checking out the ECOWITT WH5360B High Precision. It includes many of the features we've seen with our other models such as bucket-design, digital monitoring, level alerts and has a variety of mounting options. Crucially, the ECOWITT WH5360B High Precision claims an accuracy reading just under 1mm.
Last update on 2021-01-26
The Largest Capacity Rain Gauge – Outback Blue Large 250mm Rain Gauge
We've already seen the Outback Blue in our best-of roundup but there really is no other competitor on the general rain gauge market that shapes up to the whopping 250mm capacity. If you're looking for something bigger, we suggest reaching out to industrial meteorologist organisations, but if 250mm is enough for you, check out the Outback Blue below.
Last update on 2021-01-26