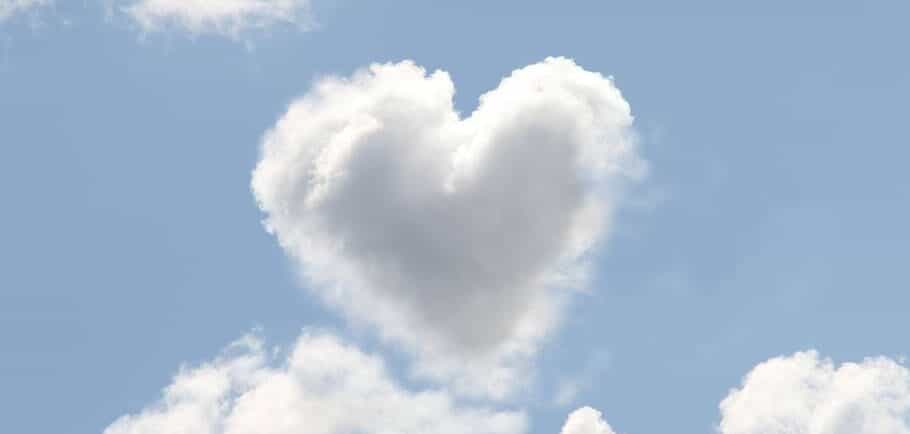 16 Weather Related Gift Ideas For Geeks, Nerds & Enthusiasts
If you've got someone in your life who's fascinated by the weather, we want to help you pick them out the perfect gift for their next big occasion. Whether it's a birthday, Christmas or anniversary occasion, we've selected some of the best and quirkiest gift options for all types of weather fanatics. So if you're looking for gifts for weather lovers and meteorology nerds, check them out below!

Quick-Scroll Links:
Best Weather Gifts for Fashion
We kick this off with this White Fluffy Clouds printed t-shirt, a perfect gift for those who truly have their heads in the clouds.

It features a stunning, high resolution 3D design, making it perfect for leisure wear or just sporting it around the house. It comes in a range of sizes making it a great gift for weather lovers!
Last update on 2021-01-26
Next up is this quirky and funny hat with a cautionary warning to those around that the wearer is a real weather fan!

We all know someone who loves talking about the weather, so this is a great gift for them – with the added bonus of warning those around that they're in for a climate based chat!
Last update on 2020-04-11
Switching it up slightly, we really like this spiritual sun/moon style necklace. It would make a really cute and quaint gift for those who love the weather but want to wear something a little more subtle!
The gold plated piece comes on an adjustable 18/16″ gold plated chain with a guarantee from the manufacturer it will fill the wearer with hope, joy and happiness.
Last update on 2021-01-26
Best Weather Gifts for Kids
As we all know, the magic of the weather is enchanting for children (and adults in some cases) and as such, there are some great gifts on the market to help kids get educated.
To start off, we take a look at this SmartLab Weather Kit, allowing any child to begin accurately tracking and learning about the weather.
The kit includes a thermometer, rain gauge, weathervane, compass, anemometer, and a glow-in-the-dark speed indicator all supported by step-by-step experiments to help train up those budding meteorologists.
Last update on 2021-01-26
For those kids who like to learn in a slightly different way, we really like 'The Kids' Book of Weather Forecasting' from the Williamson Kids Can! Series.
It includes tons of experiments, observations and activities perfect for children aged seven to thirteen who will learn how to predict the weather by first understanding the science behind it.
Last update on 2021-01-17
Best Gifts for Meteorology
For those a little further along in their weather knowledge, there's a range of cool gifts to stimulate the mind of an amateur Meteorologist.
This Ambient Weather WS-2902A WiFi weather station is an all-in-one toy for real weather fans. With sensor arrays to track wind speed/direction, temperature, humidity, rainfall, UV and solar radiation it has all you need whilst allowing to stay connected over WiFi with connections into Alexa and Google.
Last update on 2021-01-26
As with the best kids gifts, there's some great reading out there for all levels of weather interest and knowledge and we think every Meteorologist needs the Meteorology Manual by their side.
Including easy to read but detailed explanations and guides to weather system formations and cloud sequences. This is a great book to read cover-to-cover but also very useful to keep as a reference long into the future – this gift has great longevity!
Last update on 2021-01-26
Best Weather Gadget Gifts
Being a weather and technology fan go hand-in-hand given the vast array of gadgets on the market to make tracking and monitoring the weather a breeze – here's our favourite two!
A go-to for any weather fan is a rain gauge – we recently took a look at the top rain gauges on the market, and the AcuRite 00899 Wireless Rain Gauge was definitely the best all-rounder!
It has a simple and easy bucket design, can track rain levels in both inches and millimetres and is supported by a wireless display for monitor rainfall up to 75m away. This would make a great gift for any budding weather fan!
Last update on 2021-01-26
If your recipient already has a rain gauge, help them get ahead of the weather with this La Crosse Technology Wireless Forecast Station.
Operating primarily as a standard alarm clock, this forecast station also tracks indoor/outdoor temperature and sun rise/set times. And best of all, it features a quirky central graphic to give forecast predictions. This is a really handy gift with the central forecast picture unique when compared to other products of this type!
Last update on 2021-01-17
Best Gifts for Weather Enthusiasts
Some people out there might just be fascinated with the weather without wanting to get out there and measure or predict it. Here's some gifts for those who love weather and want some entertainment!
First we come to this absolute classic from legendary storm chaser Reed Timmer. Famous for his role in the documentary series, Stormchasers, Reed details some of his closest encounters in 'Into the Storm' with some stories that are guaranteed to frighten and amaze in equal measure!

Last update on 2021-01-26
For something a little more lighthearted and fun, you can never go wrong with a simple mug as a small gift for a birthday or anniversary!

This is the perfect little gift for any amateur weather fans as well as your more professional storm chasers, weathermen, and meteorologists. It's super high quality too, able to withstand the elements of your dishwasher, microwave and of course, your strongest coffee!
Last update on 2021-01-26
Best Weather Gifts for the House
Whilst we all want to keep the elements on the outside of our homes, those who are mad about weather live and breath it both inside and outside! Here's some lovely additions you can gift for someones home with a personal touch.
Firstly, we really like this beautifully designed Automaton Bite 1682 Meteorology Black Gold Wall Clock. Made with a mixture of wood, stainless steel and copper, this clock doesn't simply tell the time…

It also has functionality to track the atmospheric pressure, temperature and humidity, meaning you can easily predict the weather changes from the comfort of your sitting room. Best of all, this can also be engraved with a custom message making it a very personal gift to a weather-crazy family member or friend.

Last update on 2021-01-26
If you're looking for something a little more retro to gift for someones home or office space, why not check out this Patent Earth Barometer print?
A real nod to older times of measurement, this print is available in a wide variety of colours with sizes ranging from 5″x 7″ all the way up to 24″x 36″. So if your gift recipient needs something weather-themed, that's a bit of a throwback, to finish off a space in their home, we think you should definitely grab one of these!
Last update on 2021-01-26
Best Weather Gifts for the Garden
We've already taken a look some technical weather measuring gifts for the garden, but there's a wide range of decorative and ornamental pieces you can line a garden with whilst showing a passion for the weather.
First up, we've picked out our favourite wind chime, the BlessedBird 4 Tube Wind Chime. As we all know, wind chimes are fantastic additions to the garden and make being outside, enjoying the weather, that little bit more special. We like the bird theme of this one, which can really help your recipient get in touch with nature!
Last update on 2021-01-26
Staying on the wind vein, another classic weather related gift is a weathervane. These make a lovely additional to a garden either atop your house or an outbuilding such as a shed, but in truth can be mounted almost anywhere.
This particular model from SWEN, is made of highly durable stainless steel and has a nice copper coloured coating applied to it. Staying true to our topic, it has a tasteful sun shaped design but searching around online you can find many different design styles such as aeroplanes or a range of different animals.
Last update on 2021-01-26
To finish up, we've found a great gift to let every guest to your garden know you're a real weather/meteorology fan!
This Meteorologist Street sign would be a perfect addition to any picket fence, gate, shed or wall around your garden, letting all the recipient's friends know about their passion. It's made of weatherproof plastic and come with 4 holes already drilled, so you know it will be easy to put up and last the test of time!
Last update on 2021-01-26
That brings us to the end of our look at some of the best weather gifts found online – hopefully you've found the perfect gift for your recipient and can thoroughly surprise them at their next big occasion!