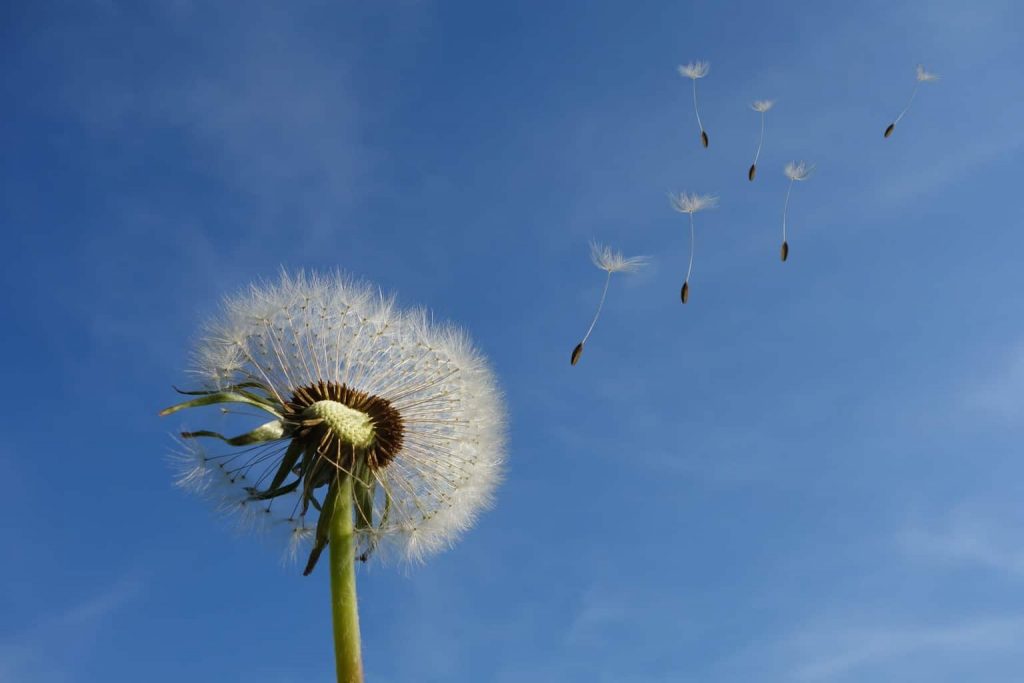 6 Best Anemometers For Every Need In 2021
As we roll into 2021, here at WeatherStationary we're back again with another expert weather instrument comparison.
You'll know that we regularly take a look at the best weather tools on the market, comparing their accuracy, price and durability to ensure you find the best products for you!
As we write this, it's the height of winter, so what better time to take a look at anemometers. Whether you're simply looking for a wind tracking accessory, a handy tool for outdoor recreation or are requiring an anemometer for commercial use, let's look at some of the best models on the market!

In a hurry? Skip right to what you're looking for 👇:
But before you jump into our review below, it's worth having a think about what you may need from your next Anemometer – here's some key areas to consider:

Accuracy – Consider how precise your Anemometer needs to be. If your livelihood or reputation depends on super accurate readings make sure it's very precise. If you're just a hobbyist or weather enthusiast, super accurate readings may not be a priority.


Functionality – Whilst most Anemometer's are fairly standard, think about any additional features you may need to compliement your weather station setup or for carrying out your inspections. Whether that be specific measurement scales you require or connectivity with your other weather instruments, ensure whichever Anemometer has the specs you need.


Durability – Any weather-related instrument is an investment, so you want to ensure you make the most of it! Anemometer's are no different, so getting a product that can provide long-term reliability is a must! As an example, if you're measuring somewhere that's exposed to harsh conditions make sure you invest in a robust enough instrument to keep your tracking up and running for years to come.


Technology – Modern Anemometers now vary in their use of technology, with many offering the ability to track the elements remotely. If you want something with remote monitoring built in, a wireless-enabled device, potentially that connects to a smartphone, is a must have when making your buying decision.
If you're looking for the best all round anemometer on the market for general use, look no further than the BT-100APP model from BTMETER.
It combines all the features most people will need with wind speed tracking across 0.3~30m/s, temperature tracking across -10~45℃, a backlit LCD screen and app connectivity via bluetooth all within a small and sturdy package.
Reviewers especially love the versatility of this device, with tracking in m/s, km/h, ft/min, knots, mph for speed and ℃/℉ for tempartaure. Add this to the ability to export the data results in a variety of different formats, including CSV, and you'll find this is the perfect Anemometer for both work and play.
Last update on 2021-01-27
Pros:
Great all round features for most people
Mobile app connectivity via Bluetooth
Affordable
Cons:
More accurate Anenometers are available
Whilst all of the anemometers we'll cover in this roundup are handheld, if you're looking for a device that's truly pocket-size, we'd recommend the Proster Handheld Wind Speed Meter Anemometer.

At just 105mm x 40mm, this anemometer by Proster doesn't add to your load in any way and instead will fit easily into a pocket without you knowing it's there.

But don't be fooled, despite the size, this is still a great bit of kit. With the ability to measure speeds between 0-30m/s and temparatures between -10 – 45 Centigrade. Alongside a handy LCD screen and mode control buttons, it's the perfect compact anemometer!
Last update on 2021-01-27
Pros:
Compact size for day-to-day carry
LCD display
Price (The cheapest in our roundup)
Cons:
Limited measurement range
Small wind capture area
No bluetooth/smartphone connectivity
If connecting your anemometer readings into your smartphone is a must-have, the YF-866APP from INFURIDER is, in our opinion, the best digital anemometer out there!
It combines super-accurate tracking of 0.67~67 mph speed range and 14℉-113℉ temperature range into a lightweight, compact and multifunctional design that's sure to match any need.
But the real selling point here is the Bluetooth connectivity, allowing you to pair any iOS or Android smartphone for even greater tracking through their mobile app. Meaning you can store all your readings on the go!
Last update on 2021-01-26
Pros:
Super-accurate tracking
Compact design
iOS/Android app connectivity via Bluetooth
Cons:
Reviewers report poor performance at high wind speeds
If you're working professionally and are looking for highly accurate wind readings, the 410-2 Vane Anemometer from Testo is highly regarded as one of the most reliable instruments on the market.
Whilst the range only covers 0.4 – 20 m/s, it's 0.1m/s resolution means that accuracy is assured with every reading. Throw in further features for measuring air temperature, humidity, windchill, dewpoint, and wet bulb temperature and you have a device with functionality at it's core.

Naturally something this precise comes at a greater cost, but reviewers commonly remark on the high build quality and fantastic customer service from Testo's support team in the unlikely event anything goes wrong.
Last update on 2021-01-26
Pros:
Highly accurate measurements
High quality build design
Fantastic support from Testo
Cons:
Price (The most expensive in our roundup)
If you're working in the HVAC industry, you'll know how important it is to get accurate readings to ensure equipment is functioning correctly. Because of this, we've picked out another model from BTMETER, this time the HVAC specific BT-866A model.
Because of the specific tasks at hand, this device focuses on the key measurements that matter to you: wind speed, wind temperature, wind flow, relative humidity (%RH) and dew point. For those 'slow draw' systems, the device also uses 8 hyper-sensitive vanes to pick up slow winds down to 0.01m/s resolution.
Reviewers commonly use this device for duct measurements or dust intake assessments, so you know this device is tried and tested for the tasks you need to complete in the HVAC industry.
Last update on 2021-01-26
Pros:
Specialized for the HVAC industry
Range of different measurements
Highly accurate
Cons:
Slightly more expensive
Limited connectivity features such as a smartphone app
If you've got a young wind enthusiast on your hands, the ANNMETER AN-816B could be the perfect gift for hours of fun!

As an anemometer, this is fairly standard in it's functionality and measurements but it's some of it's supplementary features that make it great for kids.
Combine the small size (perfect for small hands), the landyard (wear this device to stop it getting lost) and it's bright screen (for easy reading) and you have a device that's perfect for youngsters – Oh, and it's fairly cheap too!

Last update on 2021-01-26
Pros:
Great size for kids
Lanyard for carrying, bright screen for easy reading
Great, bright display
Cons:
Not as accurate or powerful as other Anemometers
When shooting over a long distance, knowing the direction and strength of the wind is vital to ensuring you get the perfect shot! And there's no better Anemometer on the market than the HOLDPEAK HP-866B for doing just that!

Specs wise it tracks speed across 0.3-30m/s and temperature across 10℃-45℃. Real-time measurement updates provide uo-to-date analysis of environmental conditions ensuring you always have the best intel for your next shot.

But most significantly, this device comes pre-packed with a sturdy tripod ensuring the perfect positioning, with no interference, when stalking your next long-range target.
Last update on 2021-01-26
Pros:
Real time measurement updates
Tripod for hand-free mounting
Cons:
Reports of faulty models (returns actioned immediately)
For more options, read: wind meters for shooting
That's it for our roundup of the best anemometers on the market. Whether you're simply looking to track the weather, monitor the conditions for sports or to aid your commercial work, there's plenty of great devices out there perfect for each and every need!
Looking for a weather station with an anemometer? Try our popular article on the best weather stations available to buy right now.