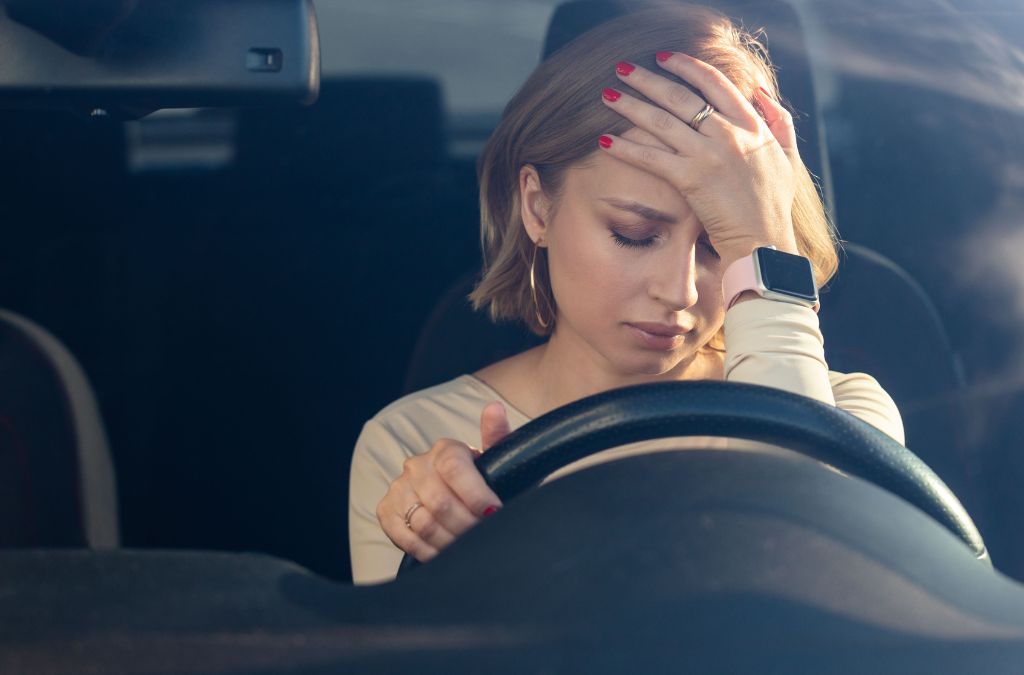 It may sound a bit bizarre but it is true that headaches from weather changes are quite common.
In a very basic explanation some people are sensitive to temperature or pressure changes in the atmosphere and it is these changes that can cause them headaches.  For these people, easy ways to treat headaches from weather changes can be life-changing.
For some people, changes in barometric pressure can lead to a pounding headache.  For others, it might be the heat or cold that triggers pain.  If you are one of the many people who suffer from headaches because of the weather, don't worry – there are ways to treat them!
In this blog post, we discuss some expert tips for how to treat headaches from weather changes. 
What Causes Headaches From Weather Changes?
Weather-related illnesses are illnesses that are caused or aggravated by changes in the weather. These illnesses can include colds, the flu, sinus infections, and headaches.
In some cases, weather changes can trigger pre-existing conditions such as migraines or cluster headaches. For many people, barometric pressure changes are the most common cause of weather-related headaches.
How Do I Know If My Headache Is From The Weather?
There are some tell-tale signs that your headache might be weather-related. If you notice that your headaches seem to be worse when the weather changes, or if they are more likely to occur during certain types of weather (such as cold snaps or heat waves), there's a good chance that the weather is a trigger.
Another sign that weather might be playing a role in your headaches is if you notice that other people in your household are also suffering from headaches at the same time. This is often a sign that something in the environment, such as the barometric pressure, is to blame.
What Is Barometric Pressure?
Barometric pressure is the pressure exerted by the atmosphere on the surface of the Earth. It is affected by many factors, including the temperature and humidity of the air, the amount of water vapor in the air, and the atmospheric pressure around us.
These changes can cause it to rise or fall, which can in turn affect our bodies. For example, a sudden drop in barometric pressure can trigger migraines and other headaches, while a gradual decrease can cause fatigue and dizziness. Understanding how it affects our bodies can help us to better prepare for changes in the weather.
Barometric Pressure Headache Symptoms
The most common symptom of a barometric pressure headache is pain that is made worse by changes in the weather.
The pain is often described as a throbbing or pounding sensation.

It can be accompanied by other symptoms such as nausea, sensitivity to light, and increased congestion.

When the weather changes, it can cause the pain-sensitive areas of your head to expand or contract. This can trigger a headache or make existing pain worse. 

If you are prone to these headaches, you may notice that the pain starts to build as the barometric pressure begins to rise or fall. In addition to the changes in weather, headaches can also be triggered by high altitudes and rapid changes in elevation.
If you have ever experienced a headache while flying in an airplane or climbing a mountain, it is likely that barometric pressure was a contributing factor. While most headaches are not severe, some people do experience crippling pain that can disrupt their daily activities.
Why Do I Feel Sick When The Barometric Pressure Changes?
There are a few theories as to why weather changes can cause headaches or make existing headaches worse.
One theory is that the change in pressure affects the tissues and blood vessels in the head, which can lead to pain.

Another theory is that weather changes trigger the release of chemicals in the brain that cause headaches.
Whatever the mechanism, it is clear that barometric pressure changes can have a real impact on our health.
For some people, these changes can be debilitating, making it difficult to function normally. Others may only experience a mild headache or discomfort.
How To Treat Headaches From Weather Changes
If you suffer from weather-related headaches, there are some simple things you can do to ease the pain.
Identify your triggers
The first step is to identify any weather triggers and try to avoid them if possible.
Cold weather can be a trigger for your headaches.  If so, dress warmly and avoid being outside for long periods of time.

Heat can also be a trigger, so stay cool and hydrated by drinking plenty of fluids.



Medications
There are some medications that can help to relieve weather-related headaches. 
Pain relievers such as ibuprofen or aspirin can be effective in treating pain. You can also try using a medication specifically designed for migraines or cluster headaches.
If you find that your weather-related headaches are severe or frequent, it's important to see a doctor. They can help to rule out other causes of headaches and determine the best course of treatment for you.
How Do You Get Rid Of A Barometric Pressure Headache?
There is no one-size-fits-all answer to this question, as the best way to treat a barometric pressure headache will vary from person to person. However, some general tips that may help include
Staying indoors during times of extreme weather

Dressing warmly in cold weather

Staying cool and hydrated in hot weather

If you must travel or be outdoors during a storm, try to take breaks often and drink plenty of fluids. You should also stay hydrated by drinking plenty of water throughout the day.
Use Barometric Pressure meters
If you know that changes in barometric pressure are a trigger for your headaches, you can check the weather forecast before going outside. By knowing what the pressure will be throughout the day, you can plan your activities accordingly and reduce your risk of headache pain. You can use barometric pressure meters to track the pressure. 
Check out some of the best barometers that you can use below.
BTMETER Digital Barometer
TecScan FUNcaster Barometer
Ambient Traditional Barometer
Lily's Home Galileo Barometer
Last update on 2023-10-02
Final Word On Headaches From Weather Changes
Weather-related headaches can be a real nuisance. Not only are they painful, but they can also disrupt our normal routine.
We hope you have learned some tips and tricks on how to treat headaches from weather changes. If you suffer from frequent or severe headaches from weather changes, it is important to see a doctor. They can help to rule out other causes of headaches and determine the best course of treatment for you.
If you have a weather station, you can get updated with the weather through the application Weather Underground.