What is Cracked Concrete?
Concrete is one of the most durable products that you can use around your house. However, this statement only remains valid IF you use it properly. Seeing wide or narrow concrete cracking can be troublesome, but you can avoid it by directly paying attention to minor details. 
Concrete cracking happens mostly due to temperature change, uneven loads, thawing, or freezing. You might start to witness wide or narrow (hairline) cracks on concrete, commonly known as concrete cracking.
In this post, you will learn more details about what Concrete Cracking is, why it happens and what measures you need to take to prevent it. You will also find out a weather instrument that will help you with solving the problem.
Apart from the reasons mentioned above, concrete cracking might also happen because of:
shrinkage

chemical reactions

constructional movement

evaporation rate 

other reasons. 
Common types of concrete cracks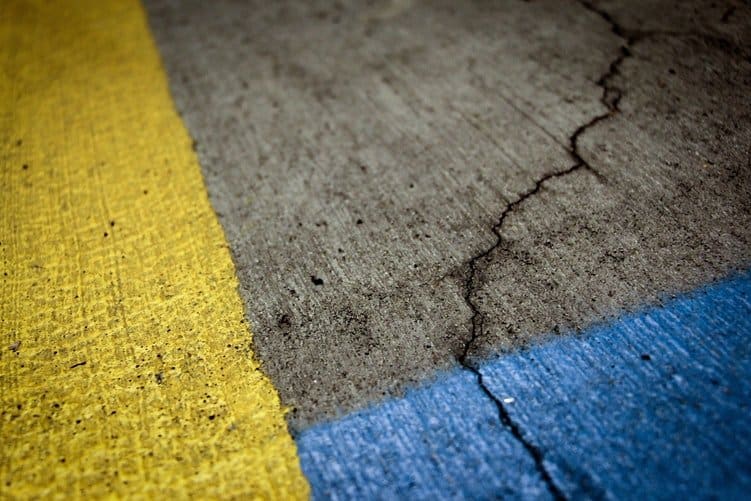 The most common type of concrete cracks are:
Concrete Cracks by Plastic Shrinkage

Settling Concrete Cracks  

Concrete Cracks due to Load

Heavy Concrete Cracks 

Expansion Concrete Cracks
Why does Concrete Cracking Take Place?
No matter if you see concrete cracks in floors, concrete cracks in the driveway, concrete cracks in walls, or concrete cracks in patio – you can control concrete cracking by paying attention to the below-mentioned reasons.  
Reason #01: Water Excess in the Mix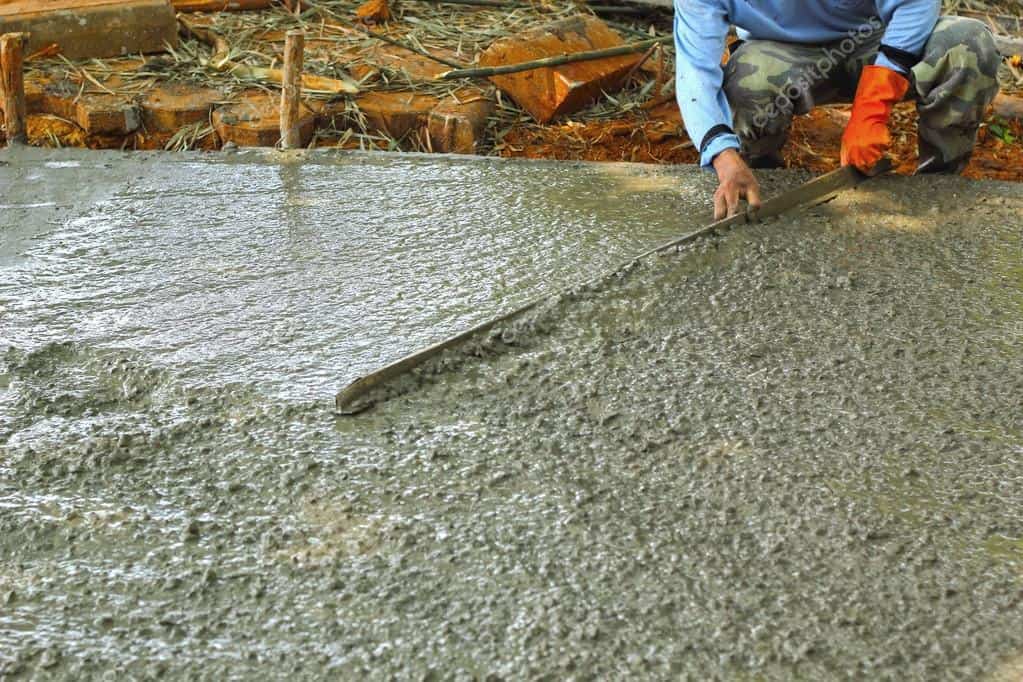 Water can be the main force of shrinkage in concrete. 
Concrete does not require much water to prepare its mix for installation. However, many times excess water added to the concrete results in the evaporation of mixing water during the drying phase. 
Concrete can shrink up to ½ inch per 100 feet, which is why it is necessary to limit water in the concrete mix. The forces in the concrete mix are so strong that they leave cracks in it. 
Try to avoid adding excess water in concrete to avoid cracks in it. 
Reason #02: Rapid Concrete Drying 
You might witness plastic shrinkage cracks if the concrete dries up very quickly. It is because the concrete is not able to gain enough tensile strength that leads to cracking. So, we can say that another reason for concrete cracks is its rapid drying. To further understand it, you must know that concrete dries out due to a reaction that takes place in it. 
You need to add an adequate amount of water to concrete. The reaction that takes place transforms the concrete from liquid to solid-state. 
Concrete drying can go on for days, but you need to make sure that you have added enough water in the concrete mixture to cure the slab. If the concrete dries out before time, you can witness concrete cracking. 
Reason #03: Wrong Strength Concrete Poured In 
Cracks on a concrete slab might also be due to pouring wrong concrete strength on the slab. If you are using a ready mix concrete, then you must confirm concrete strength from the supplier. 
Concrete comes in various strengths, and you must know which strength you are pouring in. If you put in improper concrete strength, then the cracks are imminent. 
Reason #04: Lack of Concrete Joints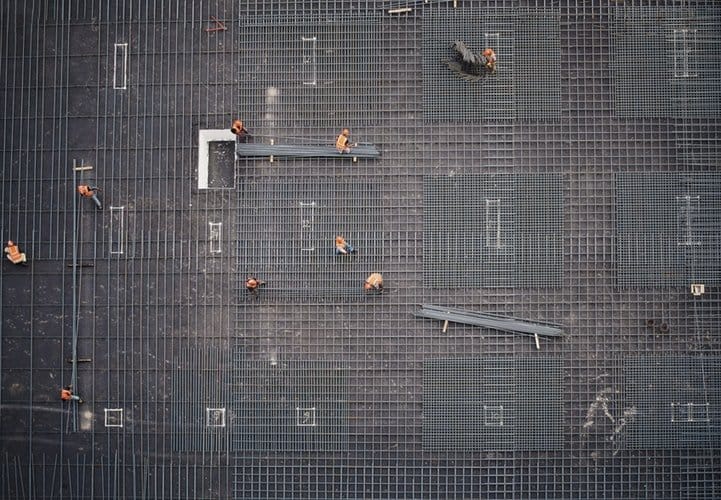 One way to protect cracks in the concrete slabs is by placing the concrete joints in the slab. However, if there are not enough concrete joints, then concrete cracking occurs. It is placing concrete joints in the slab that protects concrete from random cracking; you should do this at predetermined locations. 
Reason #05: Pouring Concrete on Frozen Ground
Never pour concrete on frozen ground! 
There are many reasons for it. First of all, the frozen ground only settles upon thawing. Hence, the concrete cracks can occur. Also, when the ground is cold, the concrete might not set as rapidly as it does. The surface sets in, but the inside of the concrete may remain soft.
Methods to Prevent Concrete Cracking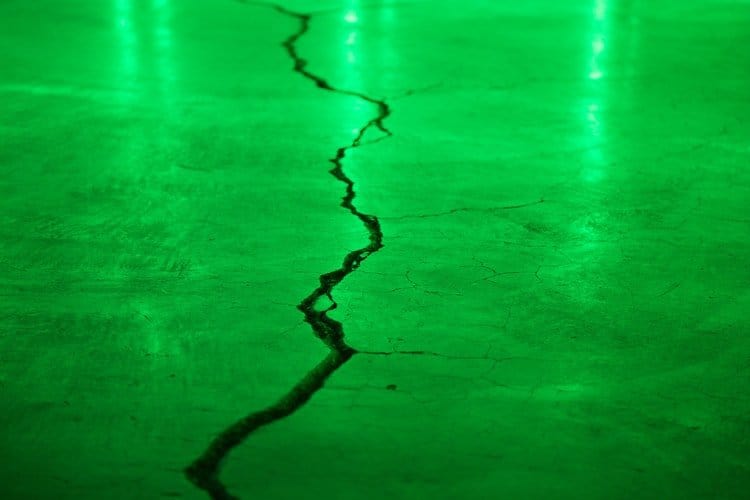 If you are witnessing cracks in the concrete, do not worry – you can fix it. 
The concrete cracks are unbearable, especially when they are ruining your house's look. Concrete cracks in fountain, driveway, or anywhere else can catch anybody's attention, so try to get rid of them as fast as you can. 
There are many ways to prevent concrete cracking. We start by providing a solution to the reasons mentioned above. To summarize, the main reasons for concrete cracking are:
Water Excess in the Mix

Rapid Concrete Drying 

Wrong Strength of Concrete Poured

Lack of Concrete Joints

Pouring Concrete on Frozen Ground
If you are facing concrete cracks, then try to mitigate the five issues listed above.
Method #01: Stop Pouring in Excess Water in the Concrete Mix 
You must confirm from your contractor how much water he poured in the concrete mix. Make sure to hire a reliable contractor who knows these things very well.
Method #02: Concrete Curing 
Curing is one of the methods to stop your concrete mix from rapid drying. This method helps in retaining the concrete's moisture to let it have enough strength. It also helps in delaying shrinkage in the concrete. Here is how you can cure concrete in simple ways. 
You can cure concrete with the help of mist, flooded, or ponded spray. These help with preventing mix water evaporation. 

You can cover concrete with wet burlap, sand, canvas, or straw. Make sure the covering is damp at all times during curing. 

You can also place plastic film seal or waterproof paper on hard concrete to help it resist cracking. Plastic films might cause discoloration, so place them wisely.

You can make a proper chemical application as soon as the concrete is done. Make sure to contact your flooring contractor before doing it as the process can affect the adherence effect of your flooring. 
Method #03: Contact Your Supplier in regards to Concrete Strength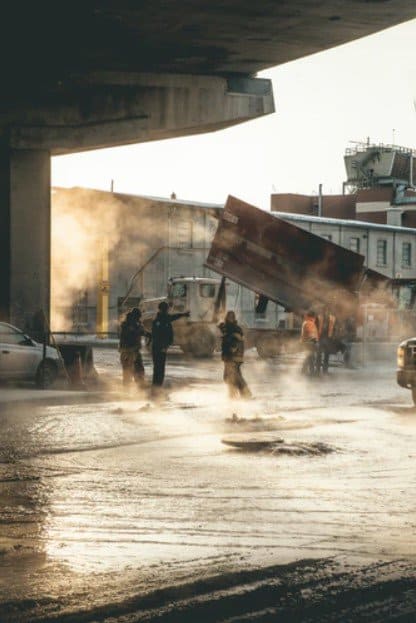 Contact local state concrete associations to get your hands on the first-hand knowledge about concrete strength. Once you have it, make sure to communicate it with your contractor. Hire a reliable contractor to avoid these issues. 
Method #04: Place Enough Control Joints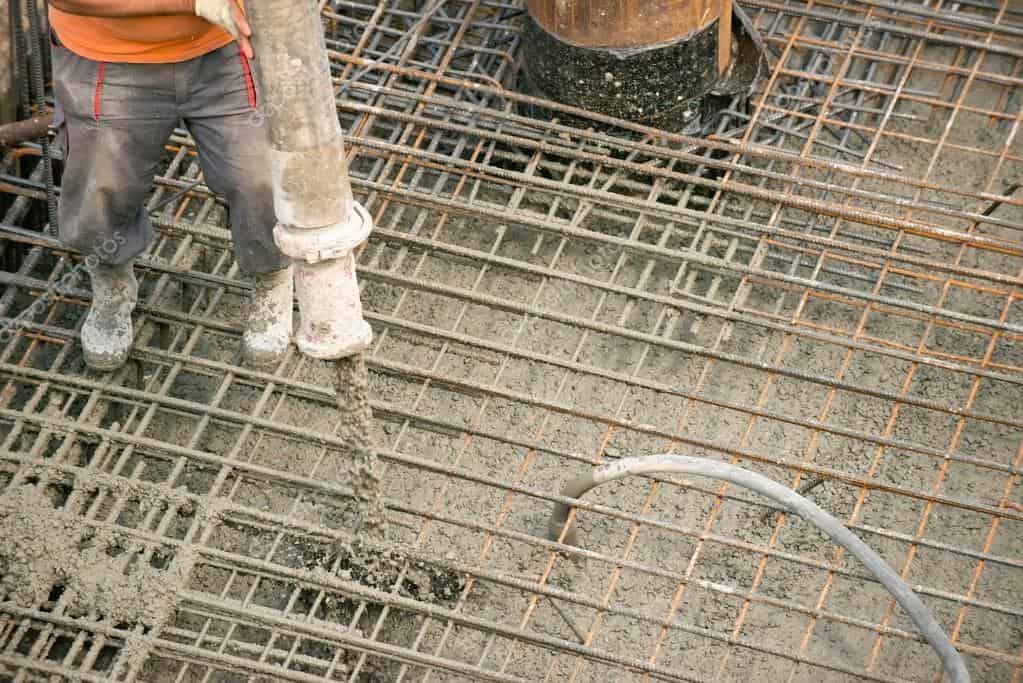 Having enough control joints in concrete allows movements due to temperature changes inside the concrete. It would help if you decided where you place the control joints in the concrete. Note that concrete cracks might still take place, but these will be in straight lines rather than randomly.
The joints should be the same as the slab and should be about 2-3 times (in feet) of the concrete thickness in inches. Also, cut the joints as much as 25% of the slab depth. You can use grooving tools to cut joints in fresh concrete; whereas, a saw might be a better option to cut joints when the concrete is hard. 
Method #05: Place Concrete on Compact Ground
Here comes another essential method to help you place the concrete slab without any cracks. One cannot wait for the hot weather to install the concrete, so what can we do? Soil thawing. No matter if you have to install concrete in cold weather, you can do so but with many precautions. 
As beginners, many people don't know that there is a base below slab that plays a critical role in installing the concrete. This base acts as a foundation and is called the 'soil support system.' When the soil is cold, the concrete takes more time to harden.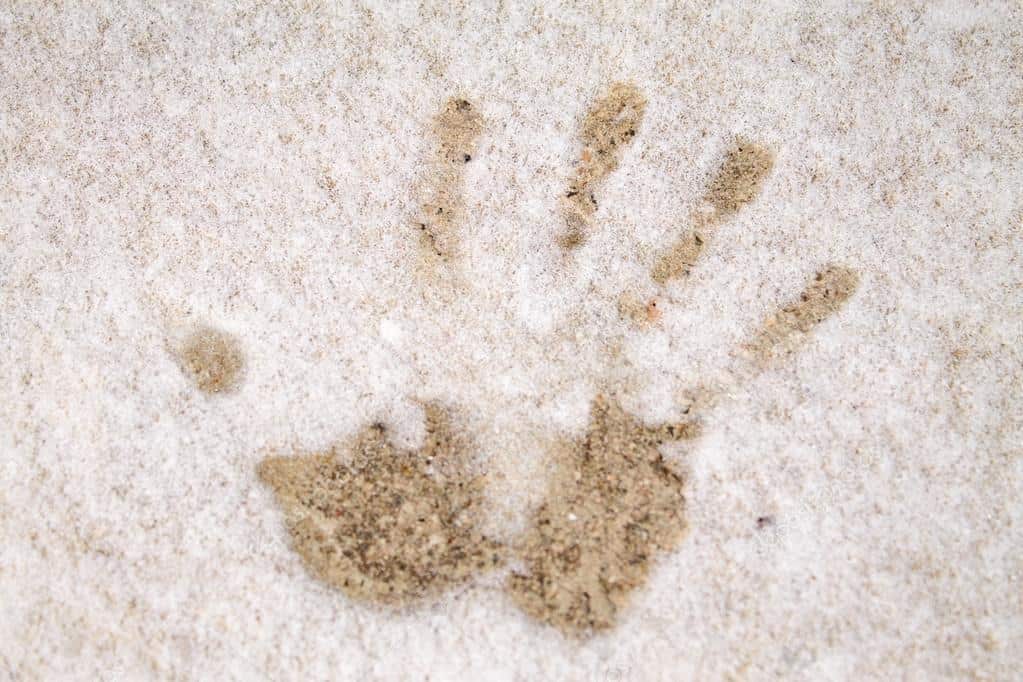 Pouring concrete on a cold soil looks time-saving, but it can cost you a lot of money and efforts in the future. It's better to take necessary measures now, then taking them in the future. Here is how you can thaw the ground.
Hydronic Heaters: It uses a pump to run heating fluid through rubber tubes. The whole tube structure is laid out on the surface to be thawed. Although it is a good method, it does not give proper insulation against heat and takes much time to set up.

Heated Enclosures: A heated enclosure is built over the surface to be thawed. This method is used with other thawing methods. One downfall of this method is that it can start heating the surroundings as well instead of focus on the surface.

Drilling Holes: Many times, contractors dig in holes into the ground and fill it with hot water or steam. It takes a lot of effort and excess of water on the pour site, which can slow down the thawing process. 

Fire: Propane torches or fire can be used on the pour site; however, it might not give enough heat to the thawing surface. Also, this method is not safe in winter. 

Insulation: Placing an insulating blanket might also help thaw the ground through geothermal forces. This method is sufficiently efficient, but not be helpful in extreme weather conditions. 

Heated Ground Thaw Blanket: Thawing ground through electrically powered heating is the best method. It gives proper insulation, provides sufficient heat to the ground, and is safe in cold weather. 
Pro Tip: Even though the prevention mentioned above methods are effective, what if you wouldn't have to do any of this work and still avoid concrete cracking? Well, it is possible – thanks to the Kestrel 5200 or Kestrel Concrete Pro Jobsite Weather Kit.
Kestrel 5200 is the best product for construction use. It helps in calculating the rate of evaporation through the built-in American Concrete Institute Evaporation Rate nomograph that measures the condition of the pout site. All you have to do is enter the temperature; then, the device displays all the necessary information required to install an adequate concrete mixture on the location.
You can easily prevent cracks from happening on the concrete slab. Apart from that, the device also measures:
Air Density

Humidity Ratio

Heat Stress Index, and much more. 
So, besides an essential tool that helps you avoiding concrete cracks, you'll also have a complete pocket weather station.
You can also get a Kestrel Concrete Pro Jobsite Weather Kit that includes Kestrel 5200 with LiNK, rotating vane mount, protective hard carrying case, and portable mini tripod & extension rod. 
Having everything in your hands gives you the necessary measurements to prevent concrete cracks pretty quickly. The kit is lightweight and does not take much space. With the LiNK technology in the device, you can get all the readings on your mobile phone. You can also set up customizable alerts on your phone for any changes in the weather condition. 
Instead of fixing the cracks, try preventing it with professional help. 
How to Fix Concrete Cracks 
Cracks can either be very big or narrow, so if you see any – do not worry; you can fix it! 
A "caulk-style concrete repair compound can fix hairline cracks. Such as cracks in a concrete slab." On the other hand, if there are large cracks in the wall, then you can stick to the "epoxy injection kit" to fix it. 
How to Fix a Crack in Concrete Driveway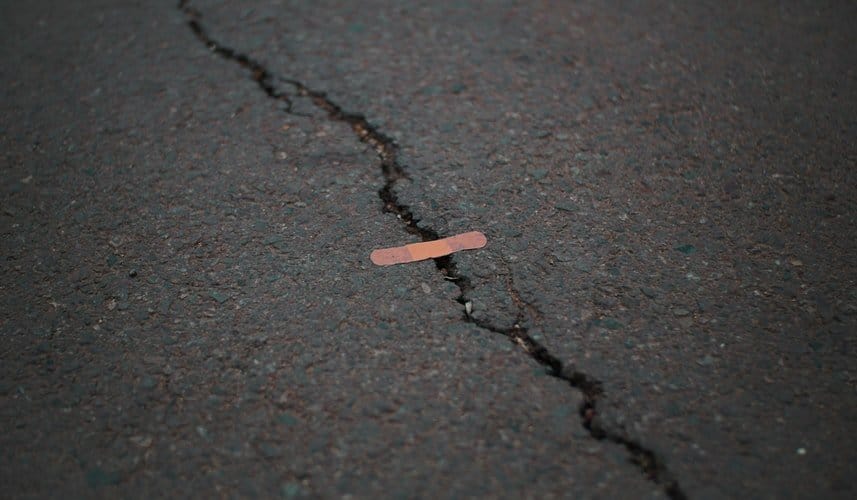 Follow these simple steps: 
Hairline cracks in the concrete can be treated with a "caulk-style concrete repair compound." These compounds are the best to use for narrow cracks as it is affordable and easy to use. You can buy them from any home improvement store. 
Take a wire brush and clean out any debris in the loose concrete area. 

Clean out any remaining dust particles in the crack through vacuum or sweep. 

Fill the crack with epoxy concrete crack repair

Smooth out the surface through a putty knife and cure the surface for about 4-6 hours. 
How to Repair Concrete Walls with Cracks
If you are witnessing wide cracks in the wall, then you can quickly fix them by following this simple technique. 
The epoxy for repairing concrete cracks is the perfect solution for wide cracks. Buy 2-part epoxy that comes with a nozzle to fill the cracks. 
Take a wire brush and clean all the debris from the area. Use a blow-dry to clean all the residual debris in and around the crack.

In the next step, attach the 10d nails in the crack within 12-inch distance. 

Once the ports are attached, remove the nails from the crack. Do this before pouring epoxy in the crack. 

Take the 2-part epoxy and spread it over the crack & injection ports' bases. 

Wait 6 hours. Fixing requires about 4-6 hours before filling the injection ports. 

Use a saw to cut out the injection ports' necks after 5 days. Patch the cuts after cutting the neck. 
These are some of the most popular fixes that you can try with wide and narrow cracks. So, do not forget to use them if none of the prevention methods work for concrete cracks.  
Repair Products for Concrete Cracking 
Once you know how to fix the cracks, the next thing you should know about the products to fill the cracks. Here are the top 5 top filler for concrete cracks. 
Are you looking for the best crack fillers? The epoxy adhesive is the best option for you. PC Concrete is a famous name in the industry, which is why you can trust this brand without any problem. Also, this crack filler works fine even with massive cracks. Don't worry about the cracks opening up again or losing their durability.
Top Features:
Best to fill vertical cracks in the concrete

It has shown proven results on damp site

The best product for both indoor and outdoor cracks

The concrete crack repair takes about four hours to fix the cracks
This adhesive is the best for vertical application, so do not try it on horizontal cracks. Also, if the crack is in a fountain or any other wet area, then consider this adhesive to do the job correctly.
One of the best products to repair concrete cracks is the amazing Red Devil Concrete Patch. This product is surprisingly good for holes or cracks, and it is easy to use.
Top Features:
Easy to use 

Has a concrete texture

Water-based
Red Devil 0644 Pre-Mix Concrete Patch comes ready-to-use. So, anyone can use easily use it without any issues.
Another great product to hide cracks is the Rust-Oleum EpoxyShield Concrete Patch and Repair. It is one of the best products to get rid of ugly cracks on driveways, walls, or other places. This adhesive does not take much time to prepare. You can get rid of cracks pretty quickly with this instant solution.
Top Features:
Safe to use 

Comes in 24oz container

Only takes 8 hours to cure

Also, repair cracks on masonry
It is one of the best products to repair cracks, but keep in mind that it might not work with the cracks in the driveway, fountain, or other outdoor areas. Although it is not very expensive, you can use this product for all the cracks around your house.
There might be a lot of concrete crack fill options, but only a few are the best ones. If you want to repair concrete cracks without any hassle, then get the Sashco crack repair sealant today. This crack repair sealant helps in closing cracks and stopping them from absorbing the moisture. 
Top Features:
Gives grayish concrete finish 

Has watery texture

Made of acrylic latex 

Can repair up to 3-inch-wide cracks
Even though it is an expensive option and some might find it difficult to wait for 2 days for it to dry, but if you can compromise on these two flaws, then this is the best product that you can invest.
Are you looking for a crack filler for the hairline cracks? EZR Hairline Crack Sealer is at your service. Please do not underestimate the hairline cracks as it can go deep and absorb the moisture that can ultimately damage the surface of the concrete. If you see a hairline crack, then fill in concrete cracks with this crack sealer and get rid of them easily.
Top Features:
Can be used anywhere in the house

It consists of pinpoint top to fill cracks easily

It dries very quickly and is sun resistant 
This adhesive is the best for hairline cracks, but not more than that. If you see any wide cracks in your house, then this crack sealer might not be the best for you.
Conclusion 
Concrete cracks are not the ideal situation, and nobody likes to see their floor, driveway, fountain, or walls opened up in an ugly way. However, if this ever happens, do not worry. There are many products along with methods and fixes that you can try to get rid of concrete cracks. 
I hope this article helps you find a solution related to concrete cracks. Try the fixes mentioned above and enjoy crack free flooring for the rest of your life!