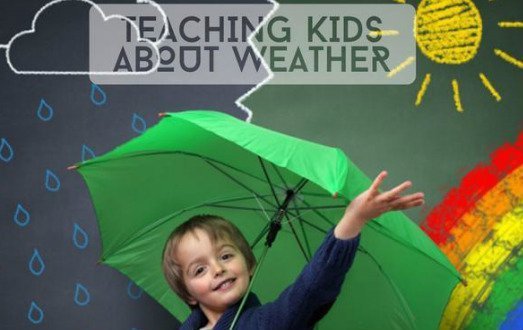 This Weather for Kids course is designed for parents to begin teaching their children about the weather and how it affects their world. It is primarily intended as a fun learning experience for both parents and kids, but it has a secondary goal of creating the basis for a life-long interest in science and nature.
Whether this interest grows to the point of further studies and an eventual pursuit of a career or studies in a
S.T.E.M.
(Science, Technology, Engineering, and Math) field is not important at this point.
What is important is that kids and parents share a sense of discovery as they learn about the world around them.
Weather and Science should be part of the child's curriculum in school. We feel that by sharing these topics outside of a school environment so the child will have greater enthusiasm towards their lessons.
What's more, this enthusiasm will carry over into other subjects. Children who are raised in an environment where learning for its own sake is encouraged are more likely to have greater success throughout their education. Greater success in school is just the icing on the cake. There are more than seven billion people living on the planet, and every one of them feels the effect of weather.
Talking about the weather has always been one of mankind's most common conversation topics. We all enjoy nice weather and complain when it is not, but if we understand the weather even a little bit, then frightening and dangerous conditions become less scary. If the child is less scared in a dangerous weather situation, she is more likely to make the correct decisions and stay safe.
Check out the first 5 Chapters of our Weather for Kids Course