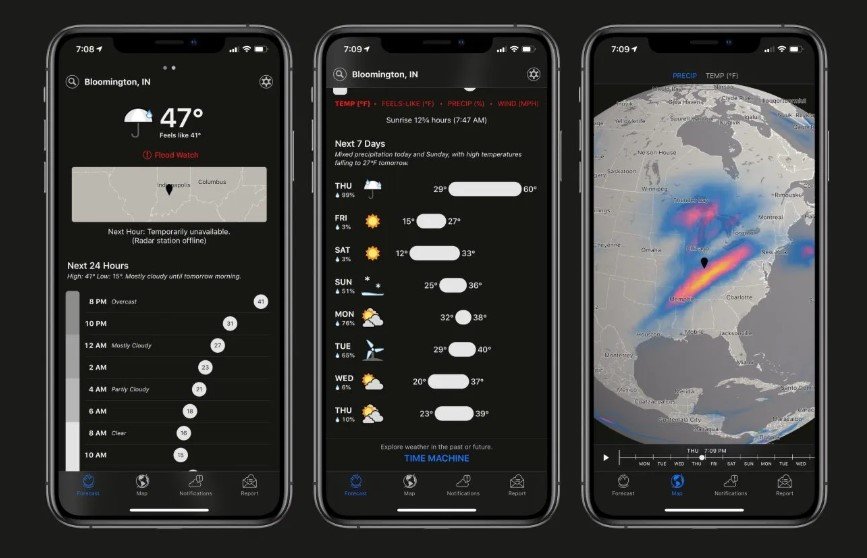 Best Mobile Phone Weather Apps
Of all the useful things our smartphones do, giving us accurate weather forecasts on the go is one of the more underappreciated. There's a plethora of phone weather apps available for Android, the best one for you will depend on what you are looking for.
Weather App Widget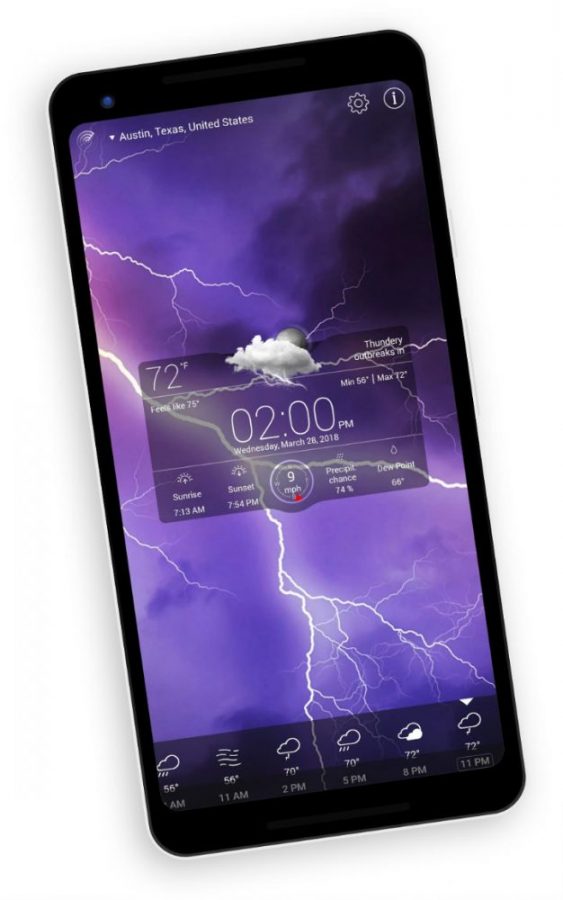 Weather Live is probably our favorite of all the weather widgets for Android phones that we tried. You can choose from a tiny 1 X 1 widget that gives a simple temperature readout, or you can have a veritable array of vital weather statistics, including wind speed, air pressure, precipitation level, and even visibility.
AccuWeather is another weather widget that is regularly cited as among the best time and weather widgets for android.
Weather Apps For Android
There are lots of great weather app for Android phones. Weather Timeline is perhaps our favorite option, we think it is the best Android weather app 2020 has produced. The minimalist interface features an eclectic neutral color palette that looks fantastic in dark mode. No matter what time of day it is, if you need a quick glance at what the weather is like, this is one of the best ways of going about it.
There are other weather apps for a phone that are worth investigating. Weather Timeline is one of the oldest weather widgets out there and is still a firm favorite among many Android users.
Most Accurate Weather Apps
The most accurate weather app hands-down has to be the NOAA app. The National Oceanic and Atmospheric Administration are responsible for monitoring climate conditions that impact the World's oceans, its most important waterways, and the atmosphere itself. NOAA does not have an official Android App. However, they provide a NOAA mobile webpage that is easily accessible from both Android or iOS.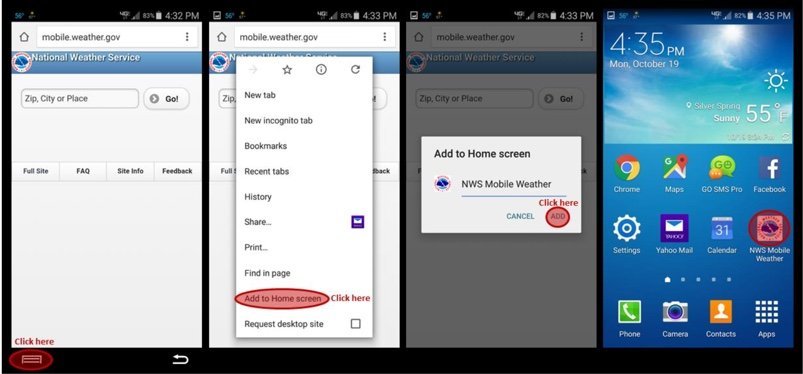 (Source: weather.gov)
Naturally, this federal body has access to all the best data and equipment. Their app takes its data from their databases, making it by far the most accurate weather app on the market.
Despite being the best weather app for Android in terms of accuracy, the interface is not fantastic. This is the most accurate weather app, and also provides up to date weather and climate information, but it is not the most user-friendly.
Free Weather Apps
The best things in life are free, and some of the free weather apps for Android are among the best apps on the platform. Many people who have set up their home weather stations are looking for a simple app that they can compare their results against.
Once you have a weather station set up, you can then use a free app like Yahoo weather to see how your measurements compare with theirs for your local area. The culmination of all this data can lead to amazing things, for instance, look at these weather maps displaying loads of cool temperature data across the world.
Free Weather Apps With No Ads
The only thing better than a free app is a free app that is not dependent upon shoving advertising in your face to sustain itself. Some apps will offer you the ability to remove adverts for a small fee, and this is a good way of supporting a developer that you like.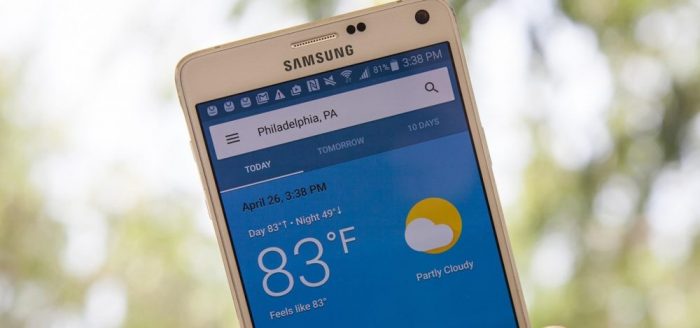 The most obvious choice here is Google's own Google feed. This gives you a simple and easy way of checking the weather on your phone and is also one of the few areas where Google isn't trying to serve you adverts.
Related to Weather Radar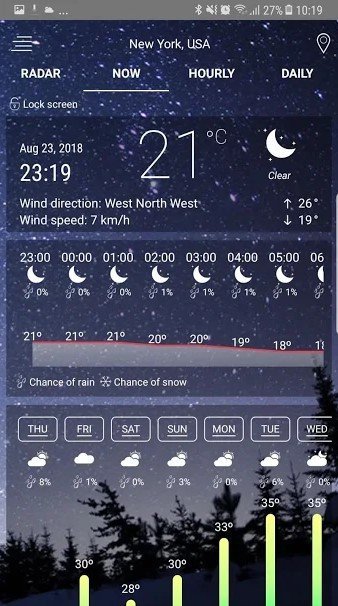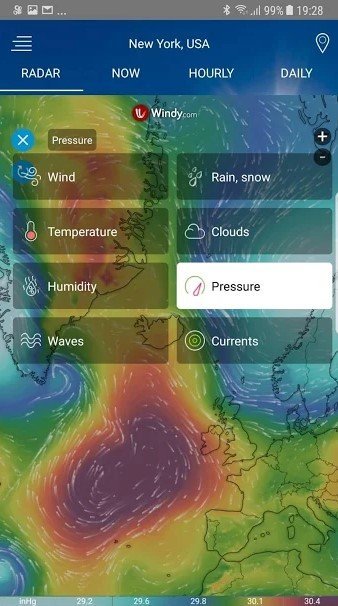 Weather radar has long been one of the most popular weather apps on Android, so it is no surprise that there are now many related apps that look to do the same thing. One of our favorites is Dark Sky, a premium option that is worth every penny. It is one of the best radar weather apps for Android, and one of the best weather apps that Android has to offer.
Provided By Google
In their infinite wisdom, Google has taken the interesting approach of hiding away their weather app for Android phones. This is a baffling decision considering that the Google weather app is among the company's best and features a sleek and elegant interface that is genuinely pleasing to use. The good news is that the app you need, the Google app, should be pre-installed on any Android phone. If not, you can download it online or reinstall it via the play store.
To access the app on your phone, you simply open the Google app, type weather into the search box, and then look for a box that says access weather instantly from your home screen. Tap the answer button, and you will now be able to access Google weather at the tap of a button. Check here more information on how to place the Google Weather widget on your screen.
Best Android Phone Weather Apps
Our favorite weather app for Android is probably going to be Dark Sky or the NOAA interface. In the case of Dark Sky, the whole thing is wonderful, and using the app's UI is intuitive and joyful. The interface is logical and straightforward, and it's easy to quickly pull out the information that you need, which is what you want from a phone app.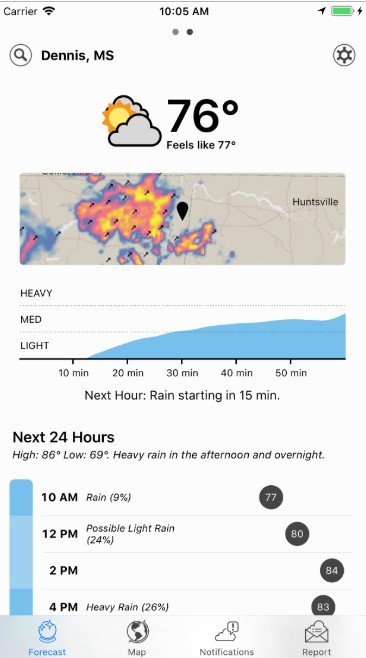 The NOAA app can't boast the same simple interface, but it more than makes up for it in the complexity of the data that it offers. This is the most thorough accounting of the weather in America that you could possibly ask for.
Best Android Tablet Weather Apps
Based on our testing, we would say that the Weather Channel's app is the best weather app for an Android tablet. The app scales up nicely, turning any tablet into a sleek little weather display. At a glance, it provides you with all the basic data such as temperature and wind speed. With a few taps, you can find and much more.
Premium (Paid) Options
Free apps are nice, but some things are worth paying for. If you are someone who operates their weather station and you take this kind of stuff seriously, it is worth paying for the pro version of the unofficial NOAA app made by Apalon Apps. Similarly, Dark Sky offers a premium version that more than justifies the asking price.
If you are someone who prefers their weather data in the form of a radar map, then we can heartily recommend Radarscope. At $9.99, this is one of the more expensive weather apps for Android. However, it is worth every penny, and you certainly get what you pay for.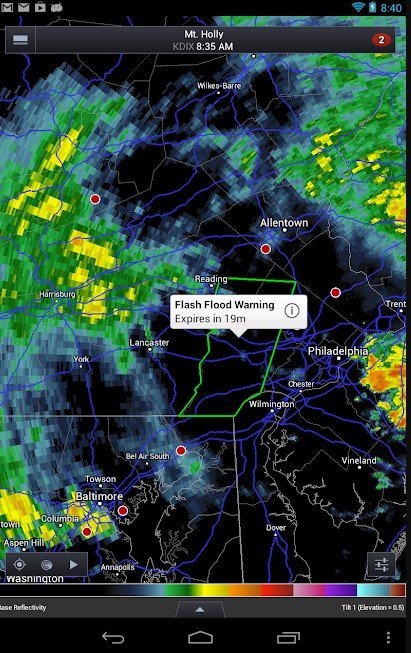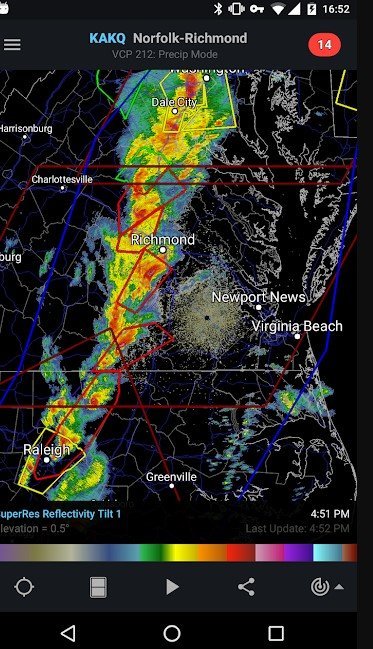 With new apps coming out all the time, and old ones being updated, it is worth keeping one eye on the latest releases. For any budding meteorologist, Android has a lot to offer.